I prayed today for the Charlottesville case, and asked my Sister to pray. The jurors  are picked, and the White defendants. The Whites were accused of beating a Hip Hop Artist.
Look how the hateful faked media pictures him. It's the only picture that comes up at the beginning. Jacob Scott Good-wyn. (we will win; we are Good.) The media picture cuts off his head, as if symbolic they've cut off the brain and IQ of our White people. Jews made our White men look like evil hideous monsters, since their Jewish movies:
Dracula
who wore a Star of David, and Jewish author's book,
Frankenstein.
I'm glad I never had movies and subject to their indoctrination for White genocide since 1927.
All these things they do against us will go back to the someday. "Whatever goes around, comes around." From what I understand, all the 6 defendants were White Christian. Jews play God like the Old Testament to punish us for saving ourselves. I wish I lived in the 12 years we had an all White experiment in Germany.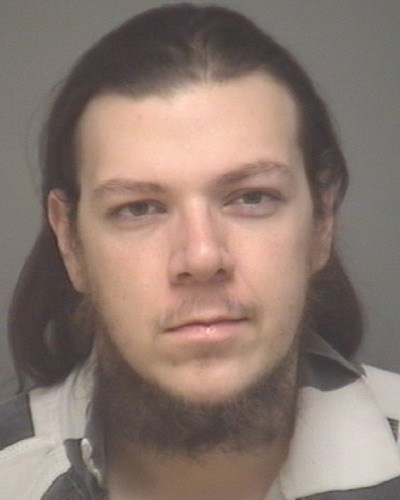 When the immigrants came from Europe to America, each older men from their ethnicity kept the new male immigrants in line. Even beat them or had fights. They didn't need police. The older immigrants kept their territories as crime free as possible. The British probably beat the Germans, who then beat the Italians, who then beat the Irish Whites, who then beat the Polish. My Polish had to face Jewish block-busters, who brought in the worse Black and Brown Mexican drugged up gangs possible. We lost. We weren't united for this Civil War in South Chicago. That entire territory is now non-Whites, as is the next suburb, where all Whites ran, and the suburb after that, and the one after that. The Whites who didn't have children are dying or their kids fled the state with a Jewish governor and Jewish mayor. As I said, I think Chicago is the New Jerusalem for their Zionist Empire.
After the Jewish Rabbi drafted in a synagogue, 1964, Civil Rights Act, where was the court case for the Black gang, like the Black Panthers who beat and robbed my Mama of 12 babies, as she slaved for Jews? She was old. The Blacks had no mercy, robbing the few pennies in her purse from a starving and freezing family.
Where were the USA court cases when Daddy went to work as a slave for Jews two hours away on buses at Fawcett Book Publishing in Skokie, Illinois, home of the second Holocaust Museum, another synagogue. He had enough money to get to work and back on the Chicago Transit Authority, CTA. As he waited for the train early, at 5 a.m., the Blacks attacked and robbed him. Daddy was holy. His first boss in New York is set to be the first and only male saint of the 400 USA Catholic history. He's wearing rags, slaving for the Jews, and his reward: Blacks beating him.

Below the ground where I pointing to are Mama and Daddy's tombstones, which have a carving of Jesus as the "Good Shepherd" with his White lambs. On my left, is Brother John, the one who looks most like an Aryan, with Blonde hair and blue eyes. To think the Black thug at work crippled him about 1967 until now. He's extremely Catholic and religious, and hope God hears "his" prayers for justice. Although they all "forgive." I forgive once. I only have two cheeks, when the Bible says turn the other cheek. The world has made us first class fools or idiots. Dumbed down. Sister Rose is the one in the back, the frail one, who the illegal Mexican, Epigmenio Prado tried to kill. The sister with the cane is the one the Jewish Eddie Schwartz of Chicago radio seduced. Her Italian husband went down to his station with a loaded gun and cocked trigger. The Jew, used to handling even death threats, conned my brother-in-law that he'll give him 1 free year of advertising for his new Italian Restaurant and Pizzeria on Lake Michigan. He accepted. Sister Mary played me the commercial on the radio, with the music, "Return to Sorrento's," playing in the back. (That was the name of his restaurant.) No sooner the commercials started, two Chicago policemen conned my brother-in-law saying they would buy interest in it and give him time off, since my brother-in-law had three jobs. No sooner the police signed the contract and the ink wet, they forced him out; they had 66% majority interest. It's what the minorities will do to us once they become the majority. The Mexicans alone: year 2042.
Sister Josephine is in the back. She is the angel of mercy, and helped us all through our severe depression, domestic violence, and alcoholism. I want her to write her book more than anything. We need White modern day saints who help others in the family.
Where were the courts and churches when Brother John who studied to become a priest, but left to help the poor Blacks and Browns as a lay person. He paid his own tuition at a Catholic University. He had to work all night at US Steel to pay for it. One time an argument broke out at work. It's hard to deal with non-Christians with no values or warped values as if they are gods for us to worship and support for eternity. 450 years is enough! Whites have had patience beyond any saints in history and it's our genocide not Christianity.
The Black thug, and they don't look starved or undernourished. Not do they have self-esteem problems as we do. He kicked my brother in the groin so hard he disabled my brother for life. He's 76. When my brother fled for his life since these Blacks are boxers, and practice gang tactics daily fighting each other, the Black chased him. Since the blacks who lived in jungles can run fast to catch gazelles, they are Olympic champions. But the two Black janitors from Roadway Express and then Production Tool were so slow it took all night just to get across the office. The same with the other.
My brother ran to the bus and hung on to the driver. It was a Black and Brown neighborhood, minority bus driver, the same for the passengers. The Black thug beat my brother bloody in front of everyone. No one helped as I was beaten at the Mandalay Bay! He went to school and showed the dean who said, "Go to your class." No help. Where was the court case for these vicious beings.

​Here's brother Eddie and the story below. He was an English teacher at Admiral Rickover middle grade. I helped both my other brothers get positions. In return they hate and beat me. Think Poland 1025-1945, under Jews. As the Blacks took over not just South Chicago, but all the neighborhoods including my suburb of Sauk Village, Illinois. He said the Black mothers are the toughest people in the world. (In 2042, the Brown woman is so tough at survival, she will be the average person in the USA. Don't ever think I'm too touch. You see who I'm up against.) The Black mothers would scream at him, because he didn't fix the report cards to pass their Black children who failed. It' epidemic. Dr. William Luther Pierce said he was a professor of physics in California. They pushed Blacks students on him for "physics." None passed. The rulers of the school tried to force him but he refused. They fired him and got another White man to do the dirty genocidal work and passed the Blacks. My brother failed the White kids who didn't pass. He said during the USA Civil War after 1964, he heard on short wave radio, Martin Luther King told the President if the USA didn't pass the Civil Rights Act, the Blacks are all set up across the nation to burn it down. It's why they allow Blacks and ​Browns to fight. They are always prepared as an army against us. On the sword I have are the words engraved, "United States Marine." By the handle is a Star of David inside a globe with a dot carved in which I think represents the land of Israel, the real culprits and masterminds of the non-Whites against us. (Just a jump-cut from the subject. As I looked for pix of White victims, I came across this of Bryce Lockwood, who was in front of me in line at Best Buy. He was the only US Marine on the USS Liberty which Jews bombed to smithereens June 8, 1967. He saw the missile come at him underwater with a Jewish Israeli submarine.)
My two brothers, also home from the seminary, walked to the Avalon Show. It was when we lived at 7916 S. Euclid Avenue, five blocks from pampered and worshiped Voo-Doo high priestess, Michelle Obama who lived at 7436 S. Euclid. As my brothers walked home, again, the blacks beat up on them. Where was the court case? These two were about to sacrifice their lives for the other races.
Kenny Bogielczyk, next door, was murdered. I don't know who did it. Below is his obituary. He was a United States Marine as my husband. Where's the court case for this White Polish man?
When I met my Vietnam Veteran after the Civil Rights Act in 1968, he was pulverized overseas and pulverized here. There's no doubt in my mind the Jews and Chinese orchestrated that war to send our entire White male army overseas. They then killed Kennedy, passed the Civil Rights Act, Affirmative Action, Illegal Immigration Act, and the others. I met my husband at what was nick-named "The Combat Lounge," there were so many race riots. Where were the court cases? In Jews greasy hands. He voted for George Wallace, segregationist, and so did I. It was unusual for people in the North.
Click on this link from the Purple Heart Museum where Gen. George Washington gave the first one to lift up the spirits of the White fights of the Revolutionary War. There's two pix of Michael Duncan. One with a helmet, the other with his rifle in the jungle. He fought the Communists: Jew bankers, Chinese bodies. They pulverized our men. We had no army to resist this takeover of our country.
https://thepurpleheart.com/roll-of-honor/profile/default?rID=5cd2fb6e-b53e-4a85-a1b2-9b27eda566b8
Where was the court case for my first boyfriend, Rick Kasper, Kasprszczyk. As I said, Jews not only kept my Polish people illiterate, but devised a language so no one one on earth could communicate with us or we to them? A fight broke out at Chicago Vocational. They sent him to juvenile home.
When the Blacks who had their own school store for lunch decided to go en masse and break into the White school stores, the White men stood with their arms in a chain and refused to let them in. Race Riots broke out. The Police come and arrest and punish the Whites. And then the Chicago Police escorted and forced the Blacks into the stores where we socialized at the point of guns. It was never about equality, it was a war, they won with our own treasury and taxes: Jews and Chinese. The Blacks eventually took over the entire school. 4,500 all non-Whites. Worse they pulverized our White males and our female are going to have to address this. Where was the White Civil Rights court case? No where in nature does a species have to lie down while the enemy takes over the territory.
Where was the court case for, Joe Fekete, whose family escaped during the Jewish led Hungarian Revolution. He was a Chicago police officer. A lounge off Euclid Avenue where Mrs. Barack Hussein and I lived, called the police because the Blacks forced their way in. There were women there. Women drinking. Many Black on White rapes aren't reported. The Justice Department said 37,462 Blacks rape White women who are ruined forever, each year. "0" Whites rape Blacks women. Those reports should be stacked to the ceiling as Hitler and the National Socialists taught their women to do against Jews. Where was Jewish USA media with their faked news?
With all the laws against the White male, the Chicago Police kicked him off the department. All these people like nothing better than to punish the White man. Where was Joe's court case for White Civil Rights? I came across his name under Go Fund Me. His son, who I helped raise for awhile when I lived in Coeur D'Alene Idaho, had no money to bury his father and needed $1,000. He's a Christian musician.
Here's a pix of him; I have another of his wedding to first wife. He's standing with his Best man, another Black police officer. Friendly as could be!
​
I won't even go into all the crimes the Brown Mexicans committed against us. Not only the race riots, but against our women with drugs, alcohol, White sex for Mexican gangs from our women as young as 11. (I escaped) The Browns taught us to fight for them against Whites; an illegal tried to murder my sister after she married him to give him citizenship. Another Mexican introduced my beautiful cousin with silver eyes to illegal pills and alcohol. She landed up in a straight-jacket. Where's the court cases? Jews don't have a statute of limitations for the Holocaust, we shouldn't have one either for all their crimes against us.
If Whites would have won those race-riots in South Chicago, we could all be working together toward goals of advancing and saving our Race instead of suffering from the Jew-led army of minorities who genocide us. Just the Jews blasting Black gangs and murders on TV news, using Blacks as super human beings, like the Jewish version of the Black Panther's movies, fills us full with fear and terror of them.
Where's the court case? I wish I was a witness or a juror. The laws on the books are anti-White, that they will reference.
When I sent a letter to the Supreme Court to find Barack Hussein guilty of a fraudulent birth certificate, I checked the names of the justices. 4 1/2 Jews, a Black, a Mexican, a Catholic, and one White Protestant Heterosexual male who built this country. He was 94! They all ran the court without him. He was there so no one would suspect our country had been hijacked from us.
After I wrote about it, the 94-year-old White man stepped down. Barack Hussein replaces him with Brown Mexican Sotomayer, who ruled "against 20 Firemen who fought for White Civil Rights, since their jobs were being replaced with non-whites as well as the promotions." They lost. That appointment needs to have a White Civil Rights Court to re-hear. It was no surprise when I wrote President Trump after the death of the last Justice, he put in a White Heterosexual Protestant Male, Neil Gorsuch. Do you realize for all that time, perhaps eight years, there wasn't a single one on the Bench. And "these" genocidal laws on our books will rule the case in Charlottesville? Where's the court case for the Jewish mayor and his Army Lieutenant, the Black Sub-Mayor. As I White woman, I'm frightened at the Truth of my own writings, for I think, reason, and type at the same time.
Kenneth J. Bogel
(Bogielczyk)
Calumet City
Kenneth J. Bogel (Bogielczyk), 51, late of Calumet City, IL. passed away
on Thursday, May 9, 1996. Survived by his son, Brian Bogel; his parents, John
and Angeline Bogielczyk; two sisters, Sandra (Robert) Novak and Camille
(Thomas) Fahey; three nephews, Christopher Novak, Thomas and Brendan Fahey;
many aunts, uncles and cousins.
Funeral services will be held Tuesday, May 14, 1996, 10:30 a.m. prayers
from the Hennessy-Nowak Funeral Home, 400 Pulaski Road (154th St.), Calumet
City, IL. to St. Andrew the Apostle Church, Mass 11 a.m. Interment, Holy Cross
Cemetery. Visitation Monday 2 to 9 p.m.
Mr. Bogel was U.S. Marine Corps Vietnam veteran.